We installed 65 Tstat 7 in a building. We connected them through MSTP to BACNet to our main controller which is from the manufacturer Wago. From Wago software, we can see the thermostat properly and even the values.
The problem comes when we need to link the AI (temperature) of the thermostat to a value in Wago. The value is always 0. We do this with alot of third-party controller such as KMC, Delta, Phoenix, etc… In the case of Temco Tstat7, we can't seem to make it works.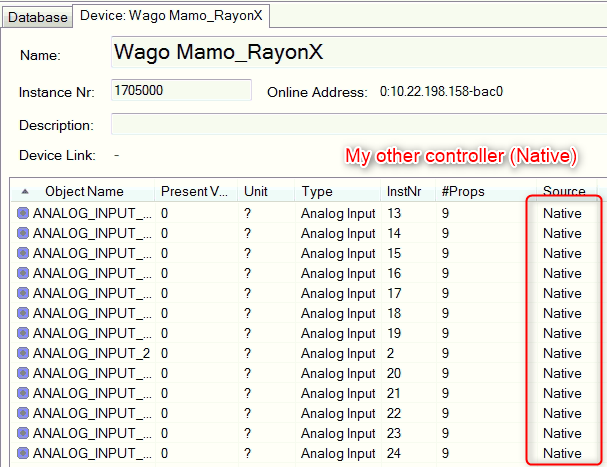 Also, we were wondering why the thermostats with motion detector (ARM) give us 218 degC while the ones without motion detection give 21.8 degC. Is there a quick fix for this inconvenient (other than programming a virtual value with /10)?
We need to adress this issue rapidly since the building is in manual because of this.
Thank you in advance,
Michel