@maurice ,
Without the RS485 "Ground" wire terminated (a 2-wire bus with shield) at each device communications is intermittent, which would indicate a possible 3-wire RS485 bus hardware configuration.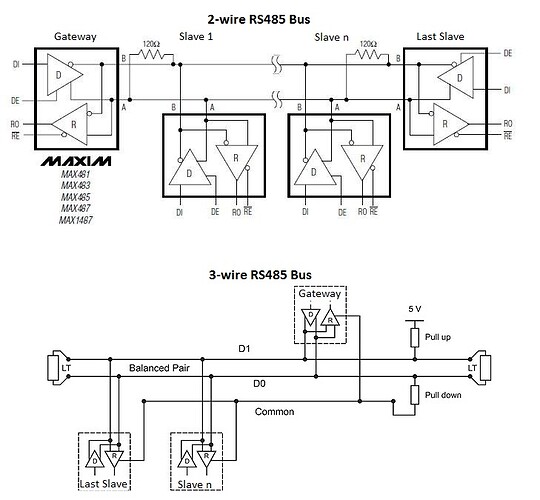 The power supplies are Regulated 24 VDC (Idec PS5R-VC24)
The T3000 Software is rev. Nov 29 2019.14, T3-XX are rev. 50 and Tstat8_03 is rev. 8.8 and Tstat8_04 is rev. 9.0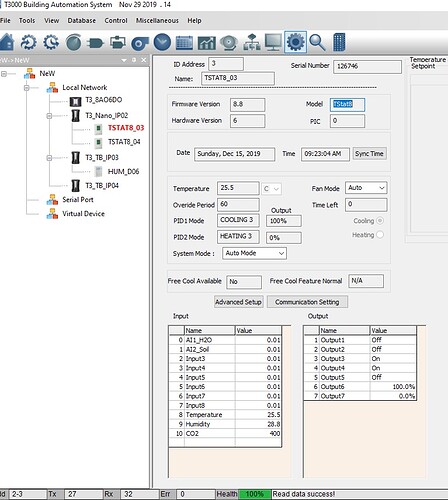 As mentioned in posts in another topic (T3-BB) the Tstat8's have not had any major issues with communications in T3000 software or Yabe, but the T3-Nano (as IP to MS/TP Router) was intermittent. The only device that has maintained consistent reliable (BACnet) communications across multiple software (T3000, Yabe, Mango and Wacnet) is the T3-8o.