HI
I need solution to convert the HUM-N-LCD LAN port to be wireless to can connect to wireless LAN
We have a Wi-Fi version in the works, should not take more than a month to be in production.
Maurice Duteau
HUM-N-LCD is this product UL listed ?
Some of our products do have a UL listing as a complete product but most products are considered low voltage, all connections are under 40V and according the the national electrical code (NEC) they do not require a UL listing. That said, I know consultants and customers do like to see that UL logo so we use UL listed components throughout our products: the plastic enclosure, connectors, PCB, fuses and transorbs are all UL listed. You can download the UL files directly from the product pages, there is a link like this for nearly all the items we make.
Additionally, most of our products have been through CE testing at an independent lab, the declarations are included inside the zip file along with the UL documents.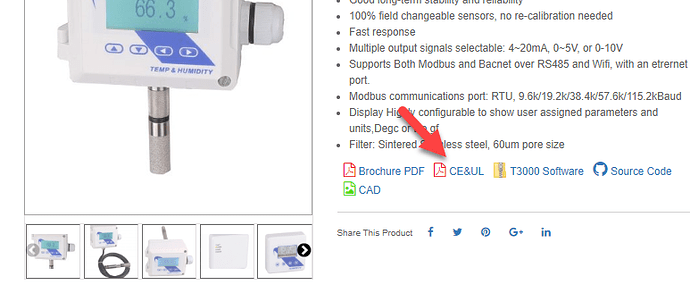 I know this is an older topic that doesn't have a solution yet. I have had good luck adapting ethernet to WIFI using these. It will work on a TB!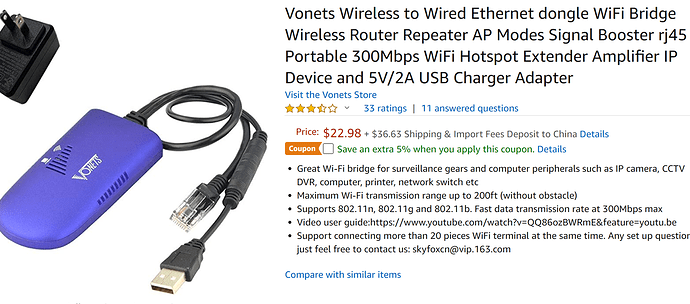 The wifi version of most items are in production now. Just noticed the HUM/PRESS/Co2 sensor model hasn't been added to the web site, on it now.
Here's the T3-TB series with the wifi option.
Note: Treat the inventory levels with a grain 'o salt, these T3 controllers are in large volume production and we just add the wifi module to the standard item as orders come in.