Hello Maurice and TemcoTeam,
My goal is to add [non temco] modbus devices within the T3-XX network
Prior to that, I want to be sure that my modbus devices are working as expected.
I hooked my modbus unit with a temco usb-rs485 cable and tested through my modbus poll: ID, port, speed, etc. And the result is ok, I can harvest data in a regular manner.
Without touching anything (same computer, modbus cable and settings), I lauched the temco modbus poll program (within T3000 software) and tested my T3 (TCP): OK
However, when I try to change the TCP connection for the usb-rs485, I have100% connection errors (with the correct parameters).
Because of my previous tests, I know the connection is OK, but for unknown reasons, the T3000 Modbus poll failed on serial communication (I didn't try to reach my device through the main/sub rs485 because of this serial falure).
Any 2021 idea ?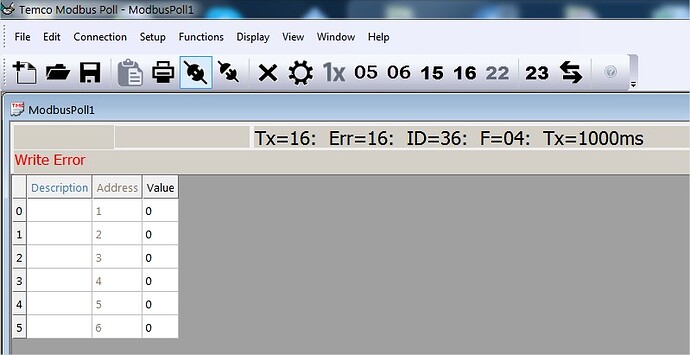 Update:
I tested the very same config with an old Temco unit (T3-8I13O) and I have the same problem through serial: The regular modbus poll program works but the Temco modbus program won't.