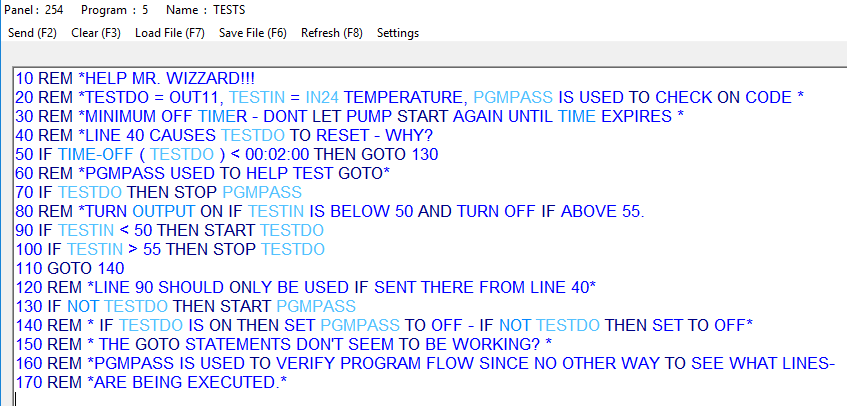 I'm trying to write some code to control minimum off time which also applies to minimum on times. I attached a snipping tool, screen capture…see attachment.
I'm using a T3-BB, Firmware: mini_arm_rev47.2_6.1.hex
Something that I'm doing with the timer is causing the test digital output to toggle.
if I REM out the line so it won't execute then the output doesn't toggle. Maybe I just can't use the TIME-OFF the way I am?
The other thing I'm having trouble with is getting the GOTO statements to work?
Any advice or schooling will be much appreciated.
Please see attachment for more details…
Bret